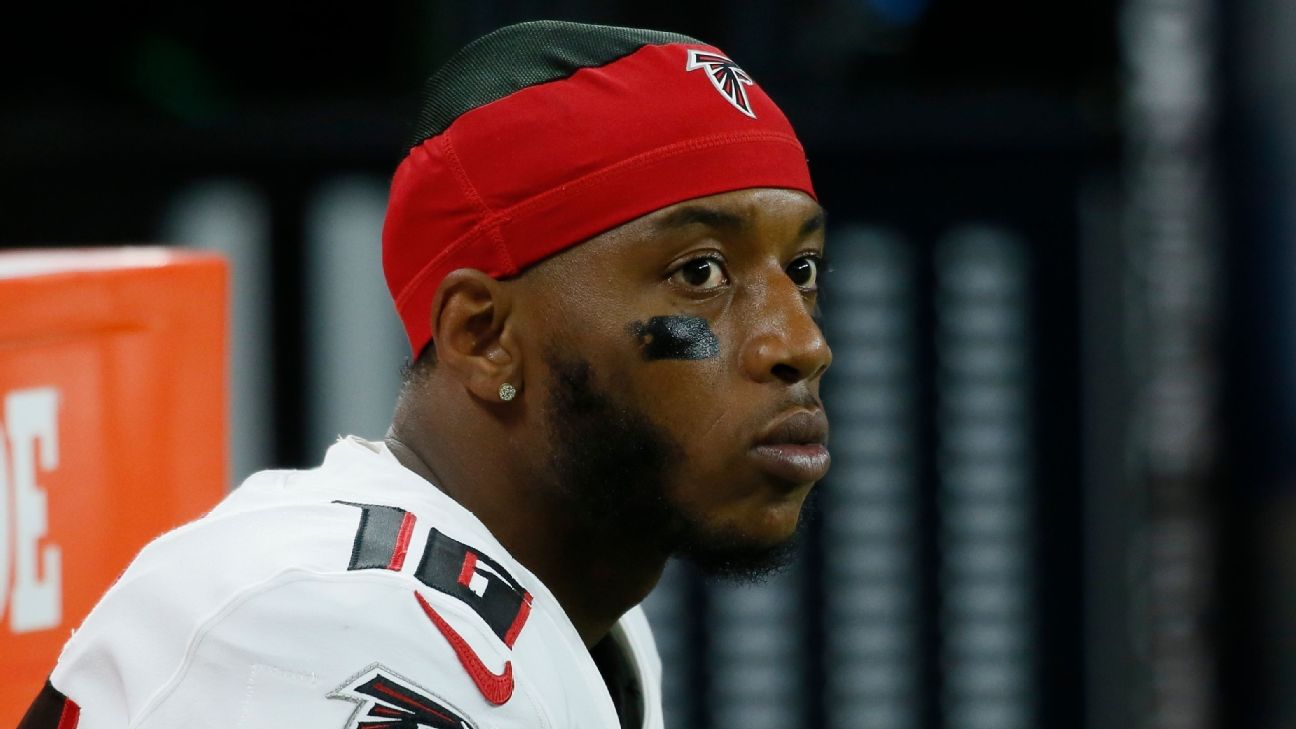 ATLANTA — Atlanta Falcons practice squad receiver Cameron Batson has been officially booked and charged with five crimes stemming from his arrest early Saturday morning.
Batson was booked Saturday, according to Fulton County jail records, and charged with assault, battery, aggravated assault against a law enforcement officer when engaged on official duty, removal of weapon from public official and driving-fleeing to elude a police officer.
If convicted, depending on the crime, Batson could face up to 20 years in prison.
Batson was pulled over around 2 am Saturday morning on Interstate 75 North at the Northside Drive exit in Atlanta after police allegedly saw his pickup truck speeding. Police attempted to take Batson into custody after determining he was intoxicated, and he "resisted and violently fought with the officer," according to a statement released by the Atlanta police.
During the altercation, according to police, the officer fired his gun, hitting no one, before Batson got back into his truck and drove away. Police say he crashed the truck at Northside and Echota Drive, fled on foot, hid and was found by police and arrested. Both Batson and the officer were taken to the hospital for treatment.
The Falcons released a statement Saturday following the arrest acknowledging Batson's arrest.
"We have been made aware of an overnight incident involving Cameron Batson and are currently gathering information from law enforcement agencies," the statement read. "We take this matter seriously and have no further comment at this time."
Batson, 27, has been on Atlanta's practice squad all season but has not been called up for any games. Undrafted out of Texas Tech in 2018, Batson played for the Tennessee Titans from 2018 to 2021, appearing in 27 games with 22 catches for 197 yards and two touchdowns and 16 kick returns for 311 yards.