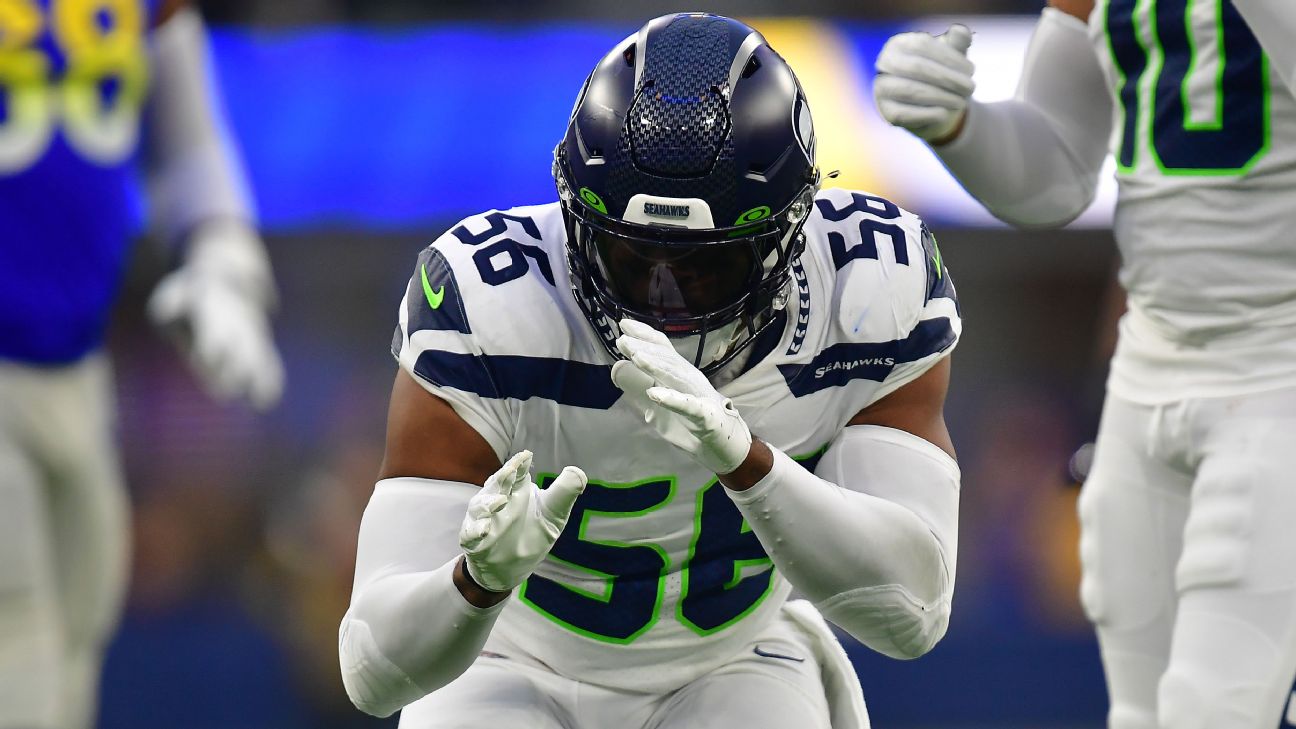 Seattle Seahawks starting inside linebacker Jordyn Brooks suffered an injury to his ACL in Sunday's victory over the New York Jets, coach Pete Carroll said Monday in an interview with Seattle Sports 710 AM.
Brooks, who leads the Seahawks with 161 tackles this season, suffered the injury to his right knee in the second quarter of Seattle's 23-6 victory over the Jets that kept the team's playoff hopes alive.
Carroll didn't specify in the interview if Brooks' ACL was torn but said the injury was "legit."
The Seahawks are one of three teams that still have a chance at securing the NFC's final wild-card spot, along with the Green Bay Packers and Detroit Lions. They will host the Los Angeles Rams in their regular-season finale on Sunday.