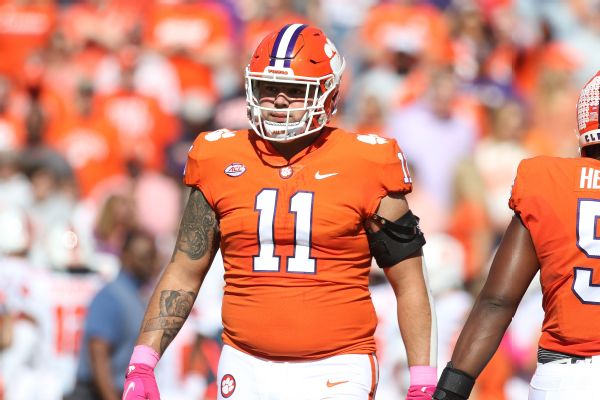 CLEMSON, SC — Clemson defensive lineman Bryan Bresee is heading to the NFL.
The 6-foot-5, 305-pound third-year starter said Monday on social media he was entering the draft, saying it was a lifelong dream of his to play in the NFL.
It had been a difficult season for Bresee and his family. His 15-year-old sister, Ella, died of brain cancer in September, her fight leading many of his coaches, teammates and Tigers fans to wear "Ella Strong" T-shirts.
Later in the season, Bresee was treated for a kidney infection. In all, he missed four games and finished the season with 15 tackles and 3.5 sacks.
Bresee was ranked the No. 1 college prospect three years ago and was named the Atlantic Coast Conference defensive rookie of the year after 2020.
His second season was cut short after he tore his ACL four games in and missed the rest of 2021.
In ESPN's Mel Kiper's list of top NFL prospects, Bresee is ranked No. 12.
Bresee, in his post, thanked his teammates, coaches and fans for his time with the Tigers. "Although I'm excited for this next chapter of my football journey," he wrote, "I will always be a Clemson Tiger."
Information from The Associated Press was included in this report.