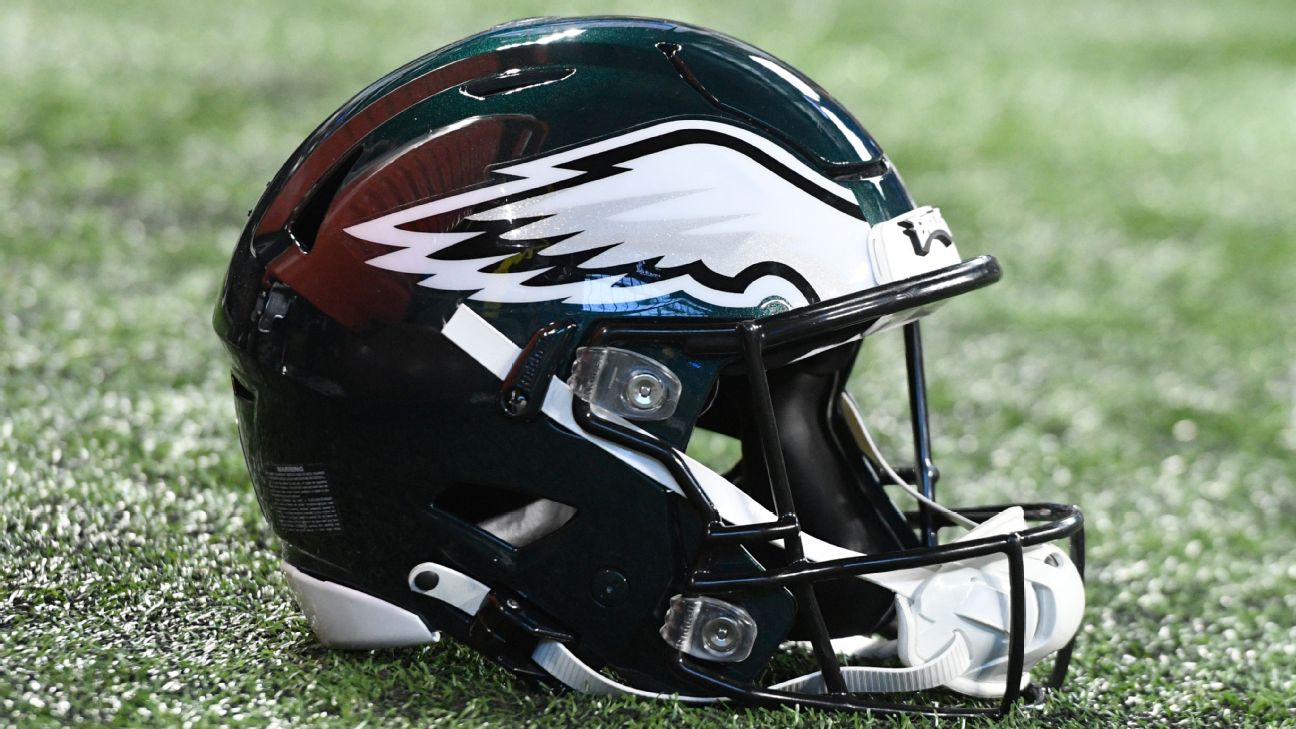 After years of competitive Super Bowls, Sunday's Super Bowl LVII might be a bit of a dud — if the annual Madden video game simulation is any indication.
At least for fans of the Kansas City Chiefs.
Madden NFL 23's official simulation is predicting the Philadelphia Eagles to pull away in the second half and handle the Chiefs 31-17.
Philadelphia quarterback Jalen Hurts, who was named the game's Most Valuable Player in the simulation, completed 26 of 33 passes for 282 yards, two touchdowns and no interceptions while rushing 10 times for 88 yards and another touchdown.
He accounted for the Eagles' first three touchdowns of the game: a 9-yard run in the first quarter and two third-quarter passes — a 26-yard pass to AJ Brown and a 63-yard pass to DeVonta Smith. The two touchdowns helped the Eagles take a decisive lead after being tied with Kansas City at halftime 10-10.
Hurts was Philadelphia's leading rusher (Miles Sanders had 15 carries for 78 yards and the Eagles' final touchdown) and Brown the game's leading receiver, with eight catches for 114 yards and a touchdown. Smith added six catches for 92 yards and a touchdown.
Kansas City defensive tackle Chris Jones was the only Chiefs player to get two Hurts, sacking him twice.
Kansas City tight end Travis Kelce, who has been the Chiefs' main receiving target all season, opened the game's scoring with a 4-yard touchdown reception from quarterback Patrick Mahomes. It was the only touchdown pass of the game for Mahomes, who completed 29 of 39 passes for 249 yards, that one touchdown and an interception by Philadelphia safety CJ Gardner-Johnson in the third quarter.
Philadelphia edge rusher Haason Reddick sacked Mahomes twice in the simulated game, and the Eagles largely contained Kansas City's run game, holding Isiah Pacheco to 11 carries for 38 yards and a late touchdown and Jerick McKinnon to 10 carries for a team-high 51 yards.
The Eagles also did a good job on Kelce, who had six catches for 65 yards and the first-quarter touchdown. Marquez Valdes-Scantling led the Chiefs in receiving with seven catches for 89 yards.
All this might end up being a good sign for Chiefs fans, though. The Madden simulation has missed the past two seasons, picking the Cincinnati Bengals last year (the Los Angeles Rams won) and the Chiefs in Super Bowl LV (the Tampa Bay Buccaneers won).
The last Super Bowl the Madden simulation got right was Super Bowl LIV, when it correctly predicted Kansas City to beat the San Francisco 49ers — and that Mahomes would be the MVP. The simulation missed on the two Super Bowls before that, including predicting that the New England Patriots would beat Philadelphia in Super Bowl LII — a game the Eagles won.