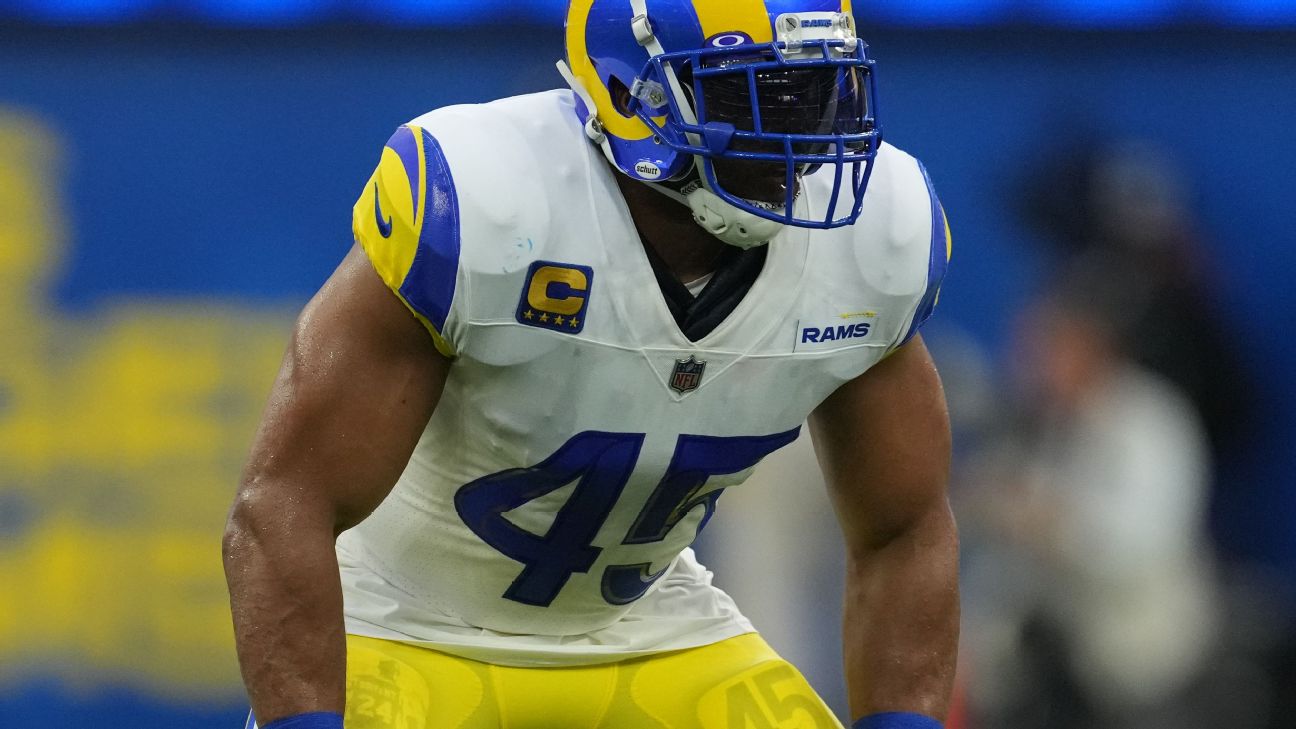 The Los Angeles Rams and nine-time All-Pro linebacker Bobby Wagner mutually agreed Thursday to part ways, sources told ESPN's Adam Schefter.
The move will save the Rams $1.5 million in salary cap space but result in a dead money charge of $7.5 million. If the Rams designate Wagner as a post-June 1 release, the team's salary cap savings would jump to $8 million.
The Rams are approximately $13.7 million over the cap, according to the Roster Management System.
Wagner, 32, signed a five-year contract with the Rams last March after he was released by the Seattle Seahawks. He started all 17 games for the Rams last season and had another stellar year, finishing with a career-high 6 sacks, 140 tackles and 2 interceptions.
Pro Football Focus rated Wagner as the top linebacker in the NFL last season and he was voted an All-Pro for the ninth consecutive year, earning second-team honors. He has been voted a First Team All-Pro five times in his career.
He has posted more than 100 tackles in all 11 seasons, the first 10 of which came with the Seahawks. He is the Seahawks' all-time leading tackler with 1,383 and twice led the NFL in the category while with Seattle (2016 and '19).
Wagner felt disrespected by the way the Seahawks handled his release last March, expressing his indignation both on Twitter and privately to the team. He remained upset even after Seattle coach Pete Carroll and general manager John Schneider took public blame for their roles in the matter, saying a few weeks later that Wagner deserved better given everything he'd meant to the Seahawks during his decade in Seattle.
He has 1,523 tackles, 29.5 sacks, 13 interceptions and 6 forced fumbles in his career.