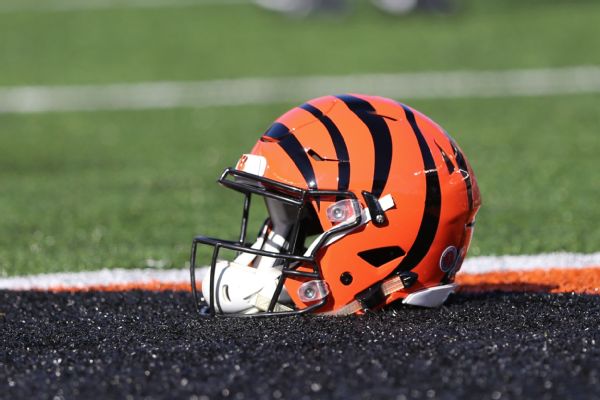 CINCINNATI — The National Football League Players Association has warned members that the Cincinnati Bengals are looking to alter workers' compensation laws in Ohio.
In communications issued on Saturday night, the NFLPA told players that the Bengals are seeking to introduce legislation that limits professional athletes who have been under contract for five or more years from obtaining permanent partial disability compensation.
The players' union believes the new legislation will require those athletes to pay for their own medical care at billed amounts instead of any reduced rates available under Ohio's workers' compensation laws. The alert from the NFLPA appears to be preemptive ahead of any proposed legislation that will be filed during the current session of the Ohio General Assembly.
Multiple private and public statutes stipulate the guidelines for workers' compensation for the Bengals and the Cleveland Browns, Ohio's two NFL teams. Article 41 of the collective bargaining agreement says that teams that decline workers' compensation under state law must "guarantee equivalent benefits to its players."
Data from the NFLPA shows 18 workers associated with the Bengals are seeking workers' compensation in 2023, up from nine claims filed in 2022. The Bengals are self-insured and do not draw from the workers' compensation fund distributed by the state of Ohio. But should state law become altered, it will also limit the amount the team is liable to distribute in cases of permanent partial disability that deal with workplace injuries.
Compensation benefits for professional athletes range from $3,000 to $5,000, according to data from the NFLPA, and are typically filed after a playing career is over. The changes would limit the financial responsibility for the Bengals and other Ohio professional teams regarding disability claims.
The section of the Ohio Revised Code that pertains to partial disability compensation was last changed in 2021 during the previous general assembly. Other teams that will be affected by any potential legislation include the NBA's Cleveland Cavaliers, the MLB's Cleveland Guardians, the NHL's Columbus Blue Jackets and several other professional and minor-league baseball teams.
As of Sunday evening, the Bengals did not respond to multiple requests for comment.