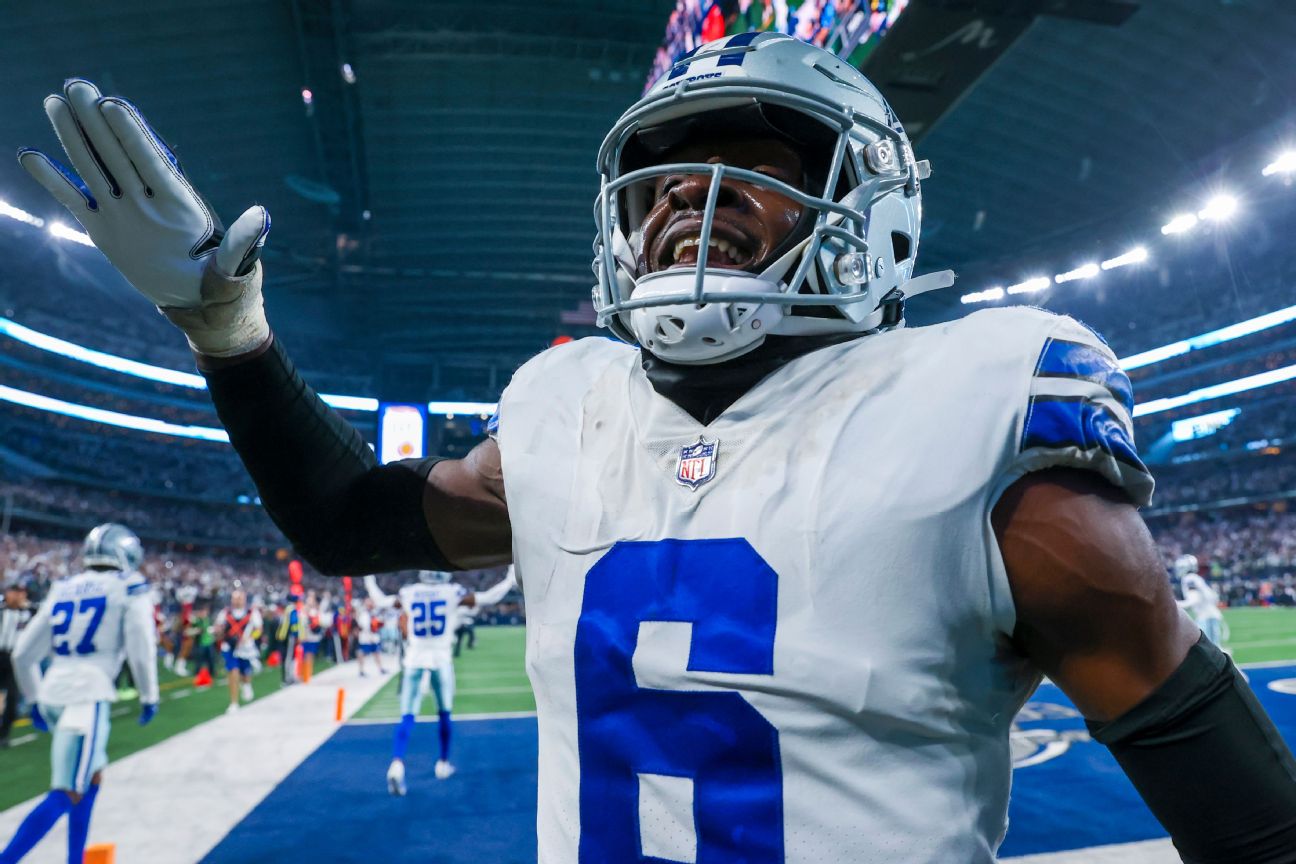 FRISCO, Texas — The Dallas Cowboys have kept their leading tackler from 2022, safety Donovan Wilson, agreeing to a three-year deal worth up to $24 million, according to a source.
Wilson had 108 tackles, five sacks, four tackles for loss, a fumble recovery, two forced fumbles, an interception and two pass breakups, one of only two Dallas defenders to record a stat in every statistical category last season.
Wilson has shown to be a valuable part of Dan Quinn's defense and was a priority for the Cowboys to keep as free agency began. So far the Cowboys have lost left guard Connor McGovern (Buffalo Bills) and linebacker Luke Gifford (Tennessee Titans). Linebacker Leighton Vander Esch, the team's second-leading tackler in 2022, is drawing interest as well.
Quinn's defense relies heavily on a three-safety look, and by keeping Wilson, he will have his top three from last year back in 2023 with Jayron Kearse and Malik Hooker.
Wilson started every game for the first time in his career in 2022, led NFL defensive backs in sacks and was a major player on a Cowboys defense that allowed 20.1 points per game and led the NFL in takeaways for the second straight season.
A sixth-round pick in 2019, Wilson, 28, had five sacks last season — tied with Bill Bates (1984) for the most by a Cowboys defensive back in team history. His 8.5 career sacks rank fourth in Cowboys history for a defensive back.
In 2020, Wilson started 10 of 14 games, but he played just nine games in 2021 because of groin, chest and shoulder injuries. He was able to put it all together in 2022, and his 101 tackles led the Cowboys and were tied for the most by a Dallas safety since Barry Church had 117 in 2015.