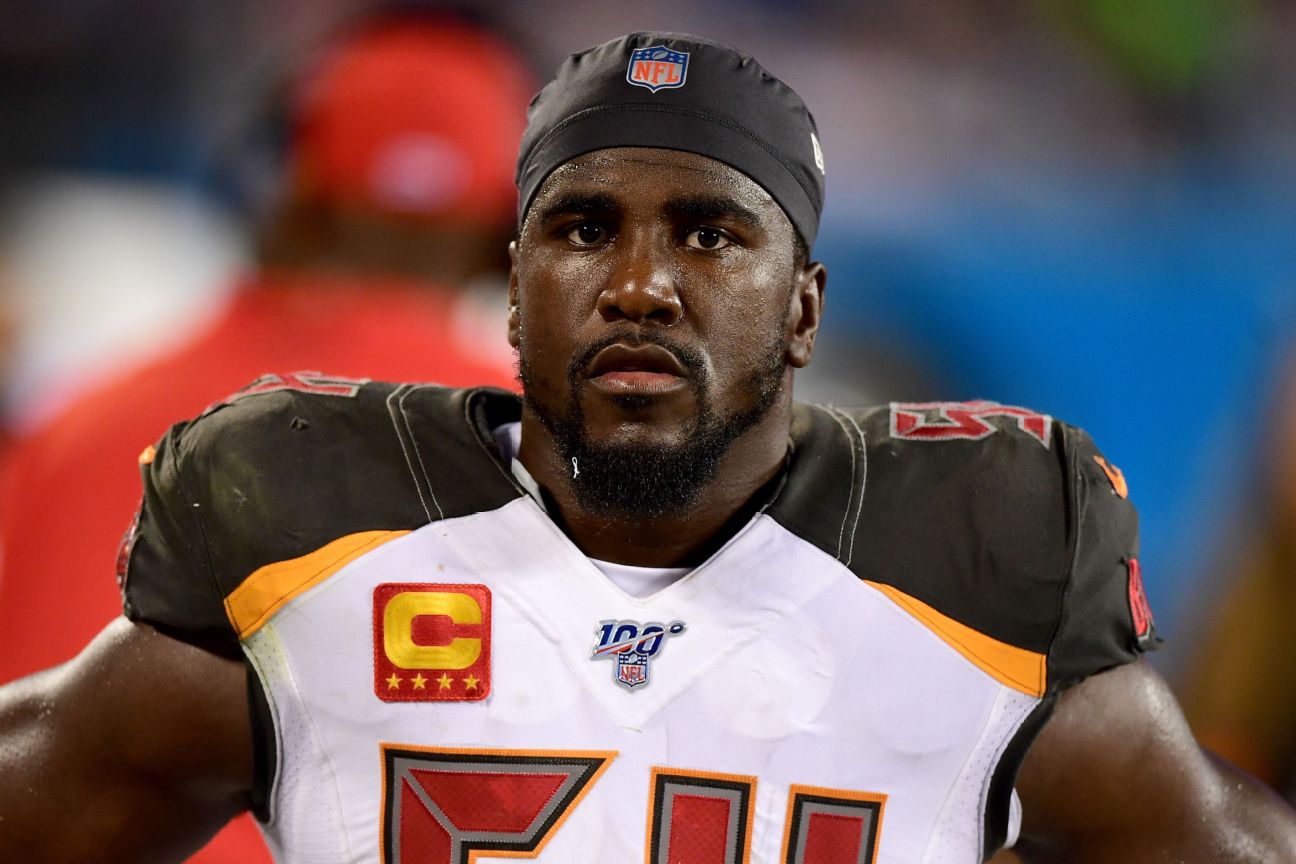 Linebacker Lavonte David is returning to the Tampa Bay Buccaneers on a one-year contract, according to the source.
The deal is worth $7 million with incentives that can push the total value to $8 million, the source said.
The team's longest-tenured player has wanted to remain with Tampa Bay for the duration of his career and has said he hopes to one day join the Buccaneers Ring of Honor.
"It would be incredible," he said. "As a kid I never really thought of something like that. Now that it's possibly a reality. It's just kind of mind-blowing to be next to a guy like Derrick Brooks, who you kind of like watched and kind of idolized, and then Ronde [Barber]who you actually played with."
David, who has been a team captain for nine of his 11 seasons with the Buccaneers, has long been considered the heart and soul of the team by multiple coaches and front-office personnel and a true throwback player in terms of work ethic and dedication.
He continues to play at a high level despite rarely receiving recognition in Pro Bowl voting, although he has been named an All-Pro three times. In 2022, David, who turned 33 in January, returned from a Lisfranc injury to finish with a team-leading 124 combined tackles (80 solo).
David is the Buccaneers' best linebacker in coverage, and he still has the speed to track ball carriers and to blitz the quarterback, tallying 29 sacks over his career.
Overall, his 949 solo tackles are the most of any player in the league since 2012, as are his 18 fumble recoveries. His 143 tackles for a loss rank fifth in the league since 2012, behind JJ Watt, Aaron Donald, Cameron Jordan and Von Miller.
He and Pro Football Hall of Famer Ray Lewis are the only two players in NFL history with more than 1,000 tackles, 20 sacks and 10 interceptions through their first eight NFL seasons.
David ranks third in franchise history for tackles (1,345), fifth in games played (166) and fourth in starts (166).