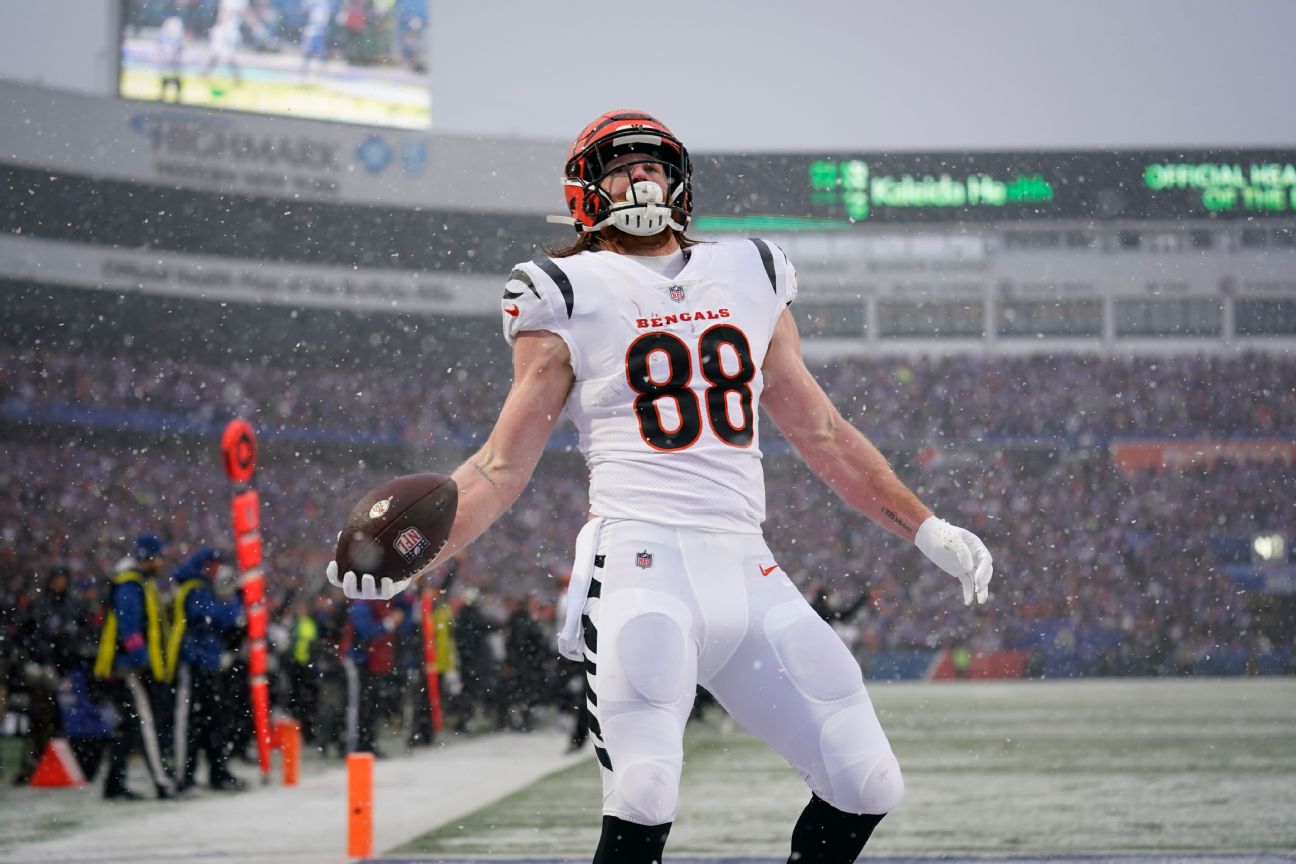 The Carolina Panthers have agreed to a three-year contract with Cincinnati Bengals free agent tight end Hayden Hurst, a source told ESPN's Jeremy Fowler on Tuesday.
Hurst is coming off one of his most productive seasons in the NFL, catching 52 passes for 414 yards — his second-highest career totals in each category — during the regular season.
During the postseason, Hurst, 29, was a vital part of the Bengals' offense. In the Bengals' three postseason games, the tight end had 13 catches for 141 yards. He also scored a touchdown in Cincinnati's divisional round win over the Buffalo Bills.
After signing a one-year deal with the Bengals last offseason for $3.5 million, Hurst averaged 8.0 yards per catch while starting 13 games. He missed three games with a calf injury suffered in Week 12.
Hurst was selected in the first round of the 2018 draft by the Baltimore Ravens. He also played for the Atlanta Falcons in his five NFL seasons, catching 177 passes for 1,718 yards and 14 TDs.
ESPN's Ben Baby contributed to this report.